Avast is one of the most popular and well known free and safe antivirus software. It has more than 400 million users around the world. It offers you a full package of security without with free of cost. If you don't have enough knowledge about the internet and technology, you can use the software easily. Because the software is very user-friendly. Also, the installation process is easy.
How to install avast free antivirus
Step 1: Open your web browser. Then, go to avast official website to download avast free antivirus.
Step 2: Choose your desire avast software for your desired platform. If you want to download for PC, click on FREE DOWNLOAD FOR PC. Or want to download for mobile phone, click on Mobile Products and click on download button. Also, you can download Business Antivirus.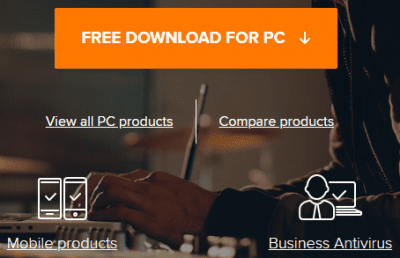 Step 3: When you click on the download button, your browser will ask path to save the file. Select a folder where you want to save your downloaded file and click on the Save. If you don't select any folder for save the downloaded file, it will automatically save on the download folder.
Step 4: Go to your shown folder where you saved the downloaded file or go to the download folder. Double click on avast free antivirus software.
It will ask you "do you want to allow this app to make changes to your device?". Click on Yes button to install the software.
Step 4: Select the Customize button from Avast Free Antivirus Setup windows.
Step 5: Except File shield, Behavior shield and Web Shield, uncheck all the all other options.
Step 6: You can click on the Install button at the setup windows bottom now. After a while, the installation process will complete. Then, it will open a Window automatically.
Step 7: At the button of the window, click on the Continue. You will see a window. Here is the information that Avast antivirus will collect for you.
Step 8: Click on Finish at the bottom of the window.
Step 9: Almost done the avast free antivirus software installed. Restart your PC.
Enjoy free avast free antivirus software.
Follow the step by step guide above to successfully install the avast free antivirus. If you think the features is not enough for you, then you can go for advance avast antivirus features with the paid version.